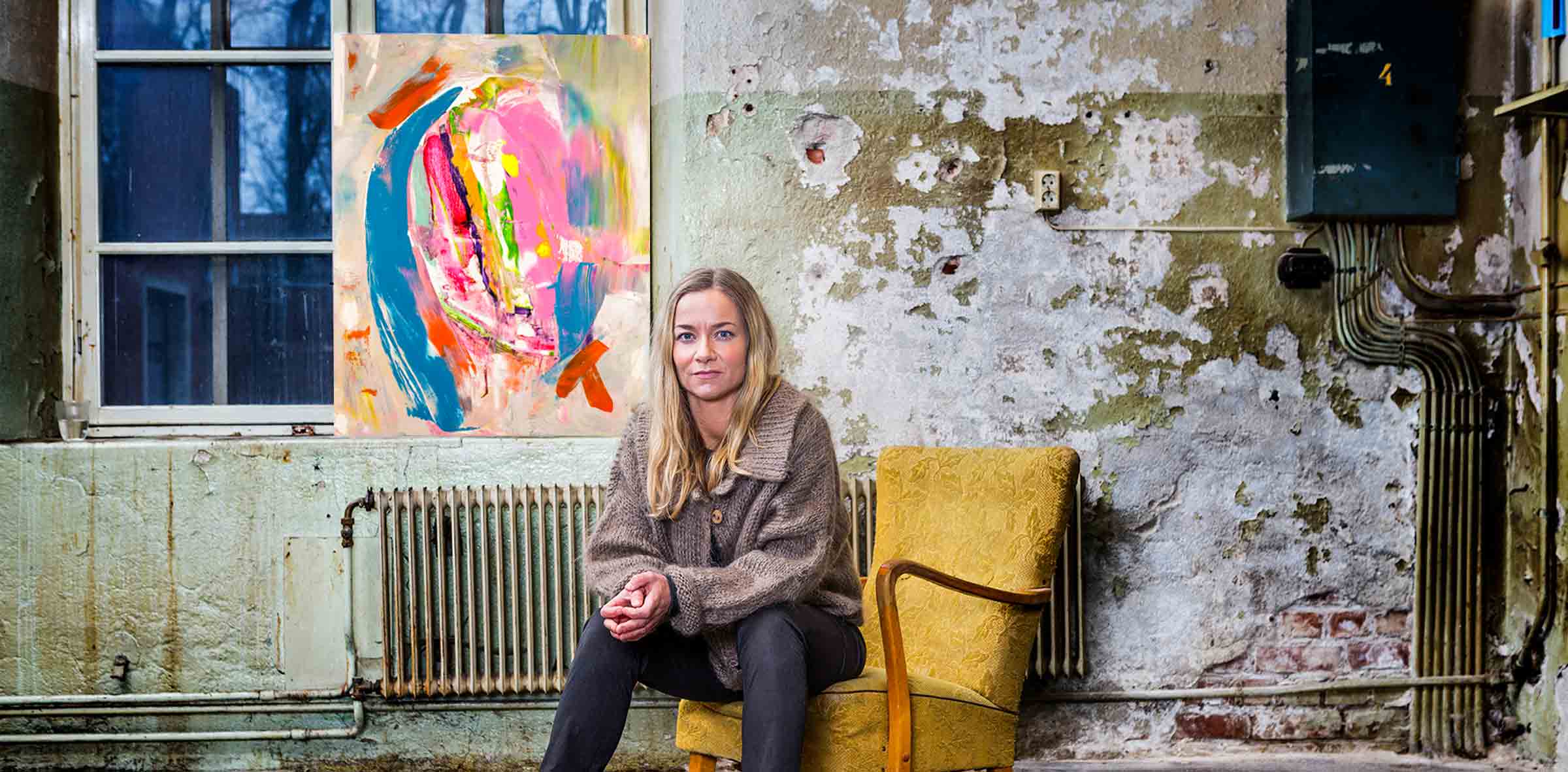 Abstract Expressionist new works 'Young Intentions' captures the sun.
Curators we may be but we're also collaborators, so come and join us.
How artists and designers can build an online presence. 
If you're an emerging artist or designer with something to say to the world, we can provide a platform to test out your ideas. If you're an established artist or designer looking for another gallery wall, let's work together.
How galleries can increase their online presence.
If you are another gallery looking for an extra space to showcase artists' work or a cultural organisation with a vision to share, theories to expound and opinions to canvas, let's collaborate.
If you are none of the above but just want to celebrate art and culture and want to start a conversation, join us anyway. It's far more productive and it's much more fun if we put our heads together.
"Art can give us that sense of wonder: it can take us to places that we never thought existed; it can inspire us and show us how the seemingly impossible can be made real" The Arts Council.
If you would like to be part of the journey, let's chat.

Collaborators
×We've partnered with Bernard Jacobson Gallery in Mayfair to celebrate the William Tillyer exhibition. This year the gallery celebrates it's 50th year with a series of exciting exhibitions. More new collaborations planned for 2019. Founded in 1969, with superb new premises situated in the heart of Mayfair, the gallery has held major exhibitions of Henri Matisse and Sam Francis as well as Robert Motherwell. Bernard Jacobson Gallery has a strong presence at major international art fairs, having participated at The Armory Show, New York; Expo Chicago; Frieze Masters, London; and regularly taking part in the prestigious Art Basel fairs in Hong Kong, Basel and Miami Beach. READ MORE→
Ideas are a delicate whisper, fleeting and in danger of evaporating.They need to be cradled and nurtured but above all they must be recorded and kept safe before washing away with the numerous thoughts thundering through our minds each day. Enter Moleskine. A classic Moleskine notebook, in the vast array of colours – Reef Blue, Daisy Pink, Dandelion Yellow– can be your most patient companion on a journey. That train journey home, whipping through rain and grainy landscape. Taking an early morning coffee amongst weary passengers at an airport cafe. A present. It is the gift of ideas. READ MORE→
The Cambridge Satchel Company has elevated the traditional leather satchel – that went with the 'schoolboy and his shining morning face unwillingly to school' – into a Modern day must-have; a chic nod to a bygone era. A timeless investment, there is a colour for every season. With all the elegance and grace of the British character. Arm candy has never been so satisfyingly traditional yet so charming. READ MORE→